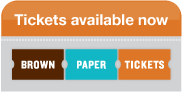 A Dahlia Kash and Perlita Picante Ass-ociation presents Mischief: A Melanated Burlesque and Variety Show! The first of its kind in Olympia, Mischief brings quality entertainment by performers of color from across the Pacific Northwest. Our mission is to feature marginalized artists in the entertainment industry; to promote unity, equity and equality through the celebration of our black and brown bodies; to bring color balance to your life. This is the first of a series, keep an eye out for future dates!
Bring your dollars to tip the artists!
Unable to attend the show? Consider gifting a low-income person of color a ticket. Become a patron! Make a tax-deductible contribution towards this project, click here.
Featuring performers of color from Washington and Oregon!
Follow Mischief on Instagram! @mischiefoly
Follow Mischief on Facebook! facebook.com/mischiefoly